Getting your point across
—when it really matters
Are you an expert—a recognised authority on your subject?
And do you make speeches or presentations on that topic?
I wonder if you are telling the right story. Even if you are a brilliant presenter, it's possible that you are missing a trick by not talking about the one thing that really separates you from your competitors.
That's probably the main reason why some 80% of business presentations fail.
The other reason is that those presentations are poorly delivered.
Why does that matter?
Because business presentations and speeches have a direct impact on the way a business is perceived in the market place. It directly affects the bottom line.
I talk about that. I talk about the importance of finding out what makes you special, and how to put that across. How to get your point across when it really matters.
This is me in action:

To talk to me, either email me here: mainspeaker@gmail.com or call me on +44 (0)845 165 9240.
And here's a short clip about the way your audience is listening:
If you are serious about becoming a better speaker, here's a book you should read: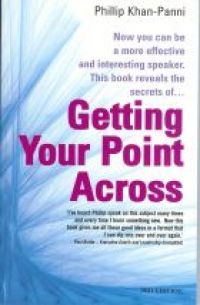 Even if you are not ready to book me as a speaker or trainer, you can get my tips on effective communication by subscribing here
Meanwhile, here's a gift from me. Download my ebook, The Voice of Leadership.
Get in touch
enquiries: 0845 165 9240 (+44 (0)845 165 9240)
alternative: 07768 696254 (+44 (0)7768 696254)
email: phillip@speakingandpresentationskills.com
online contact form
blog: PKPWordsmith